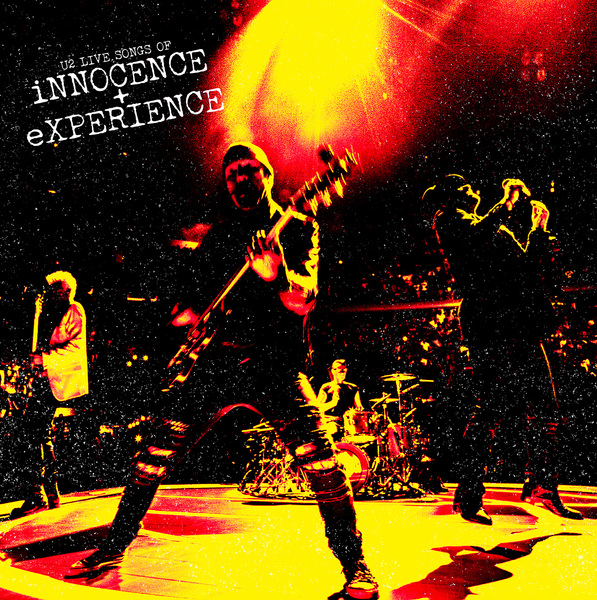 Double Live When You Subscribe
Thinking about subscribing to U2.com?
This year's subscription gift, the limited edition double CD 'U2 Live Songs of iNNOCENCE + eXPERIENCE', is now rolling off the presses and heading in the direction of our subscribers.
And when you sign up as a paid subscriber you immediately get to download fourteen of the 23 tracks.
Which tracks?
These tracks.
- The Miracle (of Joey Ramone) - Live from Madison Square Garden, New York, 27th July 201
- Iris (Hold Me Close) - Live from Bell Centre, Montreal, 6th June 2018
- Love Is All We Have Left - Live from NYCB Live, Uniondale, 9th June 2018
- Summer Of Love - Live from Barclaycard Arena, Hamburg, 4th October 2018
- Raised By Wolves - Live from The Globe, Stockholm, 22nd September 2015
- Love Is Bigger Than Anything In Its Way - Live from Mohegan Sun Arena, Uncasville, 3rd July 2018
- The Blackout - Live from SSE Arena, Belfast, 28th October 2018
- Lights Of Home - Live from Royal Arena, Copenhagen, 30th September 2018
- The Little Things That Give You Away - Live from Olympic Stadium, Rome, 15th July 2017
- Song For Someone - Live from TD Garden, Boston, 14th July 2015
- Invisible - Live from Air Canada Centre, Toronto, 6th July 2015
- Red Flag Day - Live from Lanxess Arena, Cologne, 4th September 2018
- California (There Is No End To Love) - Live from United Center, Chicago, 2nd July 2015
- 13 (There Is A Light) - Live from Ziggo Dome, Amsterdam, 8th October 2018
Here's all you need to know about the benefits of the U2.com annual subscription.