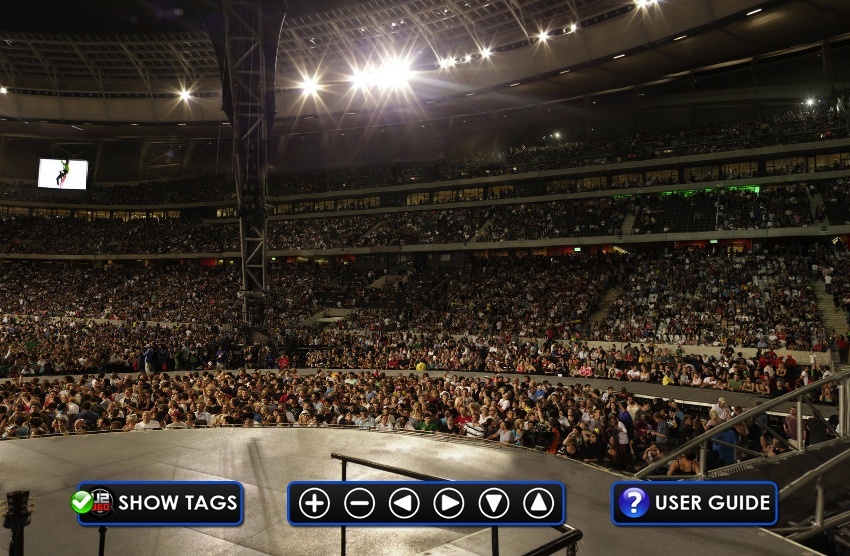 Were you at the show in Cape Town ?
The 5billion pixel FANCAM captured another stunning interactive image of the night.
Check out
FANCAM at Cape Town Stadium
- or at
Soccer City Jo'burg
:
Explore the stadium - zoom in and tag yourself or your friends.
Share the image on Facebook or Twitter - email it to your mates.
Tell us what you think in the comments box below.
(The FANCAM is flash-based and may not be available on all devices. It's in beta-mode with U2.com right now and differing conditions in venues will affect the final image captured.)