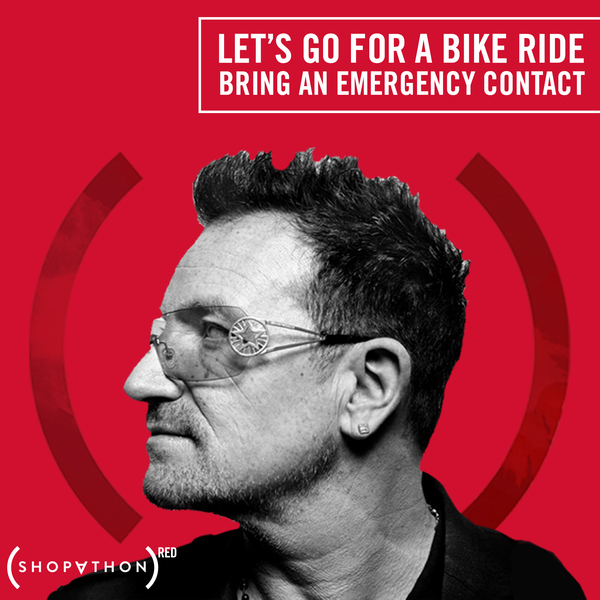 Bike ride with Bono ? You and a friend cycling through Central Park ? Just the two of you... and Bono.
Flights to New York. Hotel. Bike. Ice cream. Share some stories, take home some merchandise.
It's all part of the (RED) SHOPATHON to fight AIDS, running through the holiday season.
If cycling's not your thing how about a visit to the Game Of Thrones set? A wellness retreat with Snoop Dogg in Colorado? A makeover with Kim Kardashian?
Co-produced by (RED) and Vice Media, the (SHOPATHON) is now underway with all kinds of celebrity experiences, limited edition pieces and iconic (RED) products up for grabs. And you're raising funds for the Global Fund To Fight AIDS through the online giving platform Omaze. (Every dollar raised will be matched by The Bill & Melinda Gates Foundation, up to $20million)