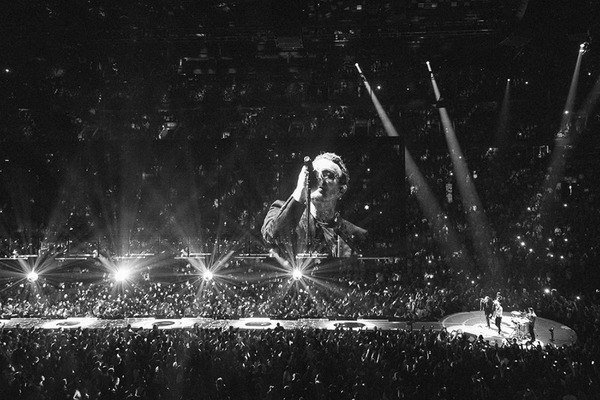 Same city, same days of the month - November 6th and 7th - but thirty one years on.
Reminiscing on the band's 1984 Barrowlands shows, tonight, said Bono, was all about 'turning the SSE Hydro into the Barrowlands'.
Anyone notice how many of the 27 songs played tonight were on the set list all those years ago? Gloria, I Will Follow, Sunday Bloody Sunday, October, Pride, Bad and 40.
'Are Jimmy and Charlie coming out to play?' asked Bono, introducing Cedarwood Road. 'Simple Minds right in front of you..' he added in Beautiful Day.
They were right in front of us back then too too but other things have changed.
In the 1980's, there was no Meerkat to send Mysterious Ways around the world as the band performed it and no Instagram for Bono to snap the moment with Elena, who got up on stage to film the song.
Full report on the way but if you were you at the second night in Glasgow, add your photos and tell us what it was like here.