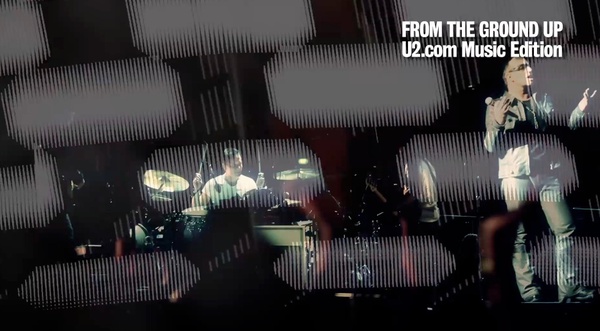 It opens with Breathe and closes with "40".
It has fifteen tracks - you already know that Electrical Storm, New Year's Day and Get On Your Boots are in the mix.
When we asked you to
predict the other tracks
on 'Edge's Picks', the limited-edition CD that comes with
'From The Ground Up:U2.com Music Edition'
everybody guessed we were at a place called Vertigo.
So here it is, live from U2360°.
And (did we mention this?) when you
subscribe (or resubscribe) to U2.com
you also get some very fine instant downloads including No Line On The Horizon, Spanish Eyes and Desire. Hello Hello...