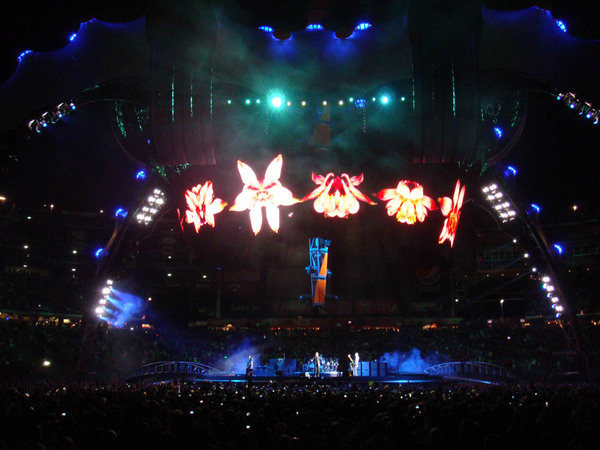 Thought you knew the 360° show ? Think again. Tonight the band shook up the show in Foxboro with a magnificent new opening ..
As showtime began, all four members of the band arrived on stage at the same time, picking up their instruments and hitting the ground running by bursting into Magnificent, which took everyone by surprise.
The energy of the band was matched by the energy coming back at them from the Boston audience and you barely noticed as they went straight into No Line On The Horizon.
Your Blue Room returned but this time after Elevation and then leading straight into Beautiful Day.
More coming from us later, meantime if you were at the show tell us
what you thought ?
Magnificent
No Line on the Horizon
Get on Your Boots
Mysterious Ways
Still Haven't Found
Elevation
Your Blue Room
Beautiful Day
Unknown Caller
Until the End of The World
Stay
The Unforgettable Fire
City of Blinding Lights
Vertigo
I'll Go Crazy - Remix
Sunday Bloody Sunday
MLK
Walk On
One
Streets
Ultraviolet
With or Without You
Moment of Surrender