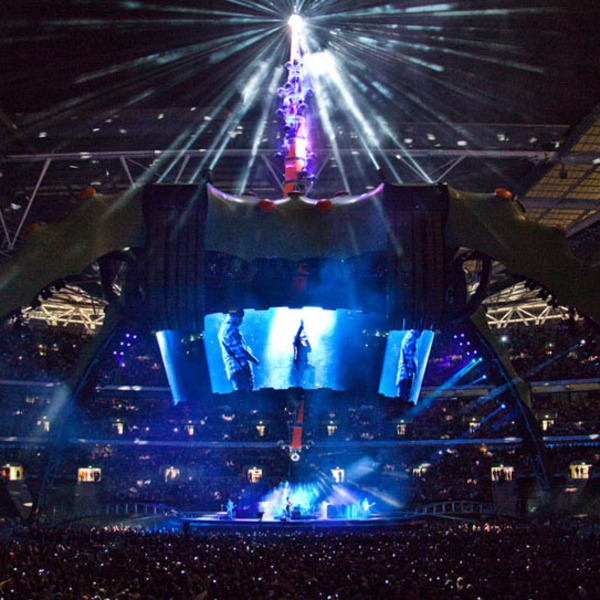 The band are set to play more shows in 2010 and will be releasing a unique remix album for U2.com subscribers.
Today we're revealing details of our new U2.com subscription offer - which means we can also confirm that the band's 360° Tour will return to Europe in 2010 .
Check out the European dates and first onsales.
Subscribers to U2.com will have the chance to join the presale for the 2010 shows - as well as getting an exclusive limited edition U2 remix album, in the tradition of U2's legendary fan compilation 'Melon' which was given exclusively to subscribers of the band's magazine Propaganda.
The new collection will feature remixes spanning U2's catalogue and also some surprises. As with all U2.com subscriber specials, it won't be for sale in the shops or online.
Along with the presale opportunity and the album, all subscribers will continue to get access-all-areas on U2.com: unique video and audio content; clips shot by the band; behind-the-scenes tour coverage and an unrivalled archive of thirty years of shows and recording. Other benefits include a personalised U2.com
email address as well as blogging and gallery functions within Zootopia, our 24/7 online U2 community.

U2.com subscription information here.