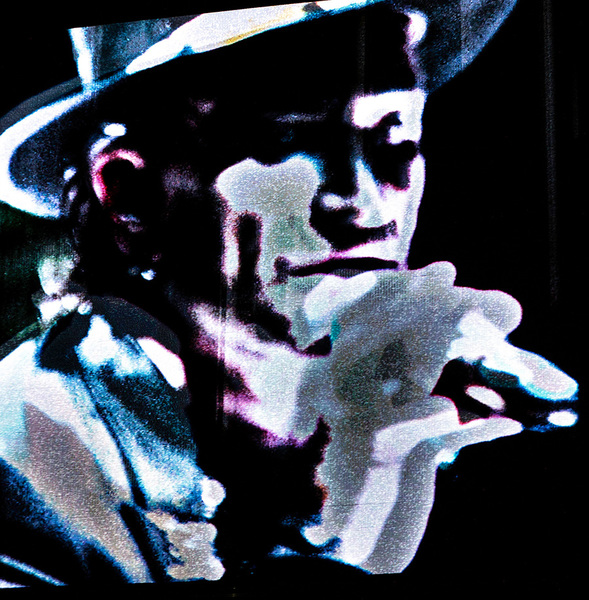 New Year's Day in Paris
When & Where
Final night of a great week in France, AccordHotels Arena, Paris, Wednesday, September 13th, 2018.
Set List
Before the final song of the night, Bono recited a verse from 'Streets Of Surrender', written for a friend, and dedicated to the time the band were here after The Bataclan in 2015 :
"Every man has got two cities he needs to be
The one he can touch and the one he can't see
The one where a stranger's a friend
Everyman has got one city of liberty
For me it's Paris…"
Here's the full setlist from the final night in Paris.
On The Socials
@lennykravitz (via Instagram) 'When you run into the president backstage at the @U2 show in Paris. @emmanuelmacron'
@anais08 'The come back to reality is difficult after these amazing shows with @U2 at @AccorH_Arena! Thanks guys you are the best! Take care and come back soon! '
@amubalt 'I'm completely ok with ABOY rotating with RFD.'
Elec Tricco (via Facebook) 'NYD bring me back to 1983 .... Still 15 when you see your favourite Band LIVE .... 4 Great Paris shows (thank to U2.com i'm a member since 1985 ....) Got Adam's & Bono's Autographs plus lots of Photos & videos Thank you U2 for coming...'
@AccorH_Arena 'Merci infiniment à U2 pour ces 4 superbes dates à l'AccorHotels Arena. Des artistes complets et humbles, des chansons cultes, une scénographie à couper le souffle et surtout un public fidèle!'
(translated :) Thank you very much to U2 for these 4 great dates at the AccorHotels Arena. Complete and humble artists, cult songs, a breathtaking scenography and especially a loyal audience!
What Did Bono Say?
(as Macphisto) "It's not good evening… it's goodbye. But as i leave Paris, my melancholy is tempered by the knowledge that my people are arriving all over Europe… they go by many names, my people… In Sweden they call themselves 'Democrats; Sweden Democrats.' In France, they keep changing their names. In Italy they have too many names. In Poland they have names even I can't pronounce. So many names, my little cabbages… But they all have one face. And its' mine!'

U2.com / Zootopia review
electricco 'THANK U2 Great Show again ... we've got 40 euros tickets and we have A Great Great nice view on the E stage ... no screens tonight but its been our 4th show so no problemo Got Bono's Autograph today (me : Bonjour Mr MacPhisto ... BONO : i am not Mr MacPhisto !)'

If you were at the fourth and final show in Paris, post your reviews and add your photos here.