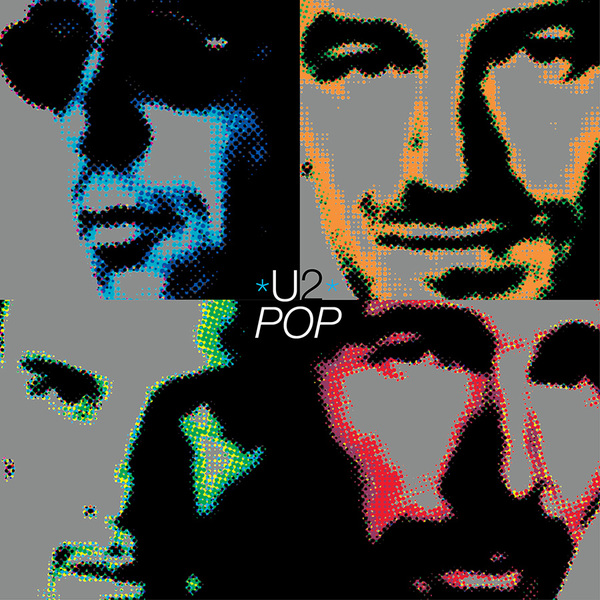 A day before the 21st anniversary of the release of Pop, UMC/Island/Interscope today announced the release of three new vinyl reissues from U2:
Pop (1997), Wide Awake In America (1985) and All That You Can't Leave Behind (2000).

Remastered and pressed on 180gsm vinyl, each reissue includes a download card and faithful reproduction of original artwork and will be released on the 13th April but you can pre-order now.

Pre order:
All That You Can't Leave Behind
All That You Can't Leave Behind, the band's tenth studio album, garnered multiple Grammy awards following its release in October 2000 and shot to #1 in 32 countries. Produced by Daniel Lanois and Brian Eno, and recorded in Dublin (HQ, Windmill Lane, Westland and Totally Wired) and the South of France, it includes the singles Beautiful Day, Stuck In A Moment You Can't Get Out Of, Elevation and Walk On. The artwork comprises a 16-page booklet featuring lyrics and photography by Anton Corbijn.

Pop
Pop, U2's ninth studio album, which reached #1 in the UK, US, Ireland and 26 other countries around the world following its release in 1997. Produced by Flood, with Howie B and Steve Osborne, the album was recorded in Dublin (Hanover Quay, Windmill Lane, The Works) and Miami (South Beach Studios). It features the singles: Discothèque, Staring At The Sun, Last Night On Earth, Please, If God Will Send His Angels and Mofo.

Wide Awake In America
Wide Awake In America is a four-track half live/half studio EP from 1985. Originally released only in North America and Japan, it was subsequently re-released internationally in the late 1980s. Side A features live performances of A Sort Of Homecoming and Bad from UK shows on The Unforgettable Fire tour in late 1984. Side B features two B-sides from the 12" single of The Unforgettable Fire – The Three Sunrises and Love Comes Tumbling.