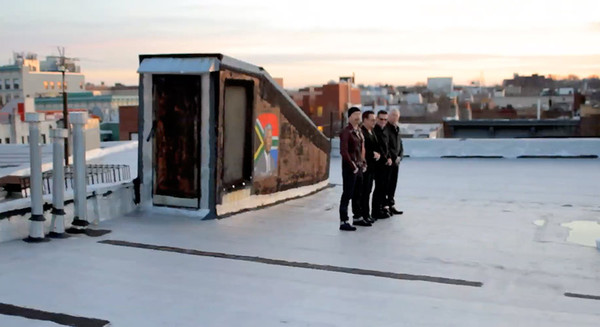 A couple of weeks back the band dropped by the New York studios of Oliver Jeffers and Mac Premo, the creative duo behind the 'Ordinary Love' lyric video.
Oliver and Mac have now come up with a new cut of the video, designed to accompany the Paul Epworth version of the song.
With 'Mandela:Long Walk To Freedom'
opening all around the world
, this seemed like the perfect moment to share this latest visual take of 'Ordinary Love' .