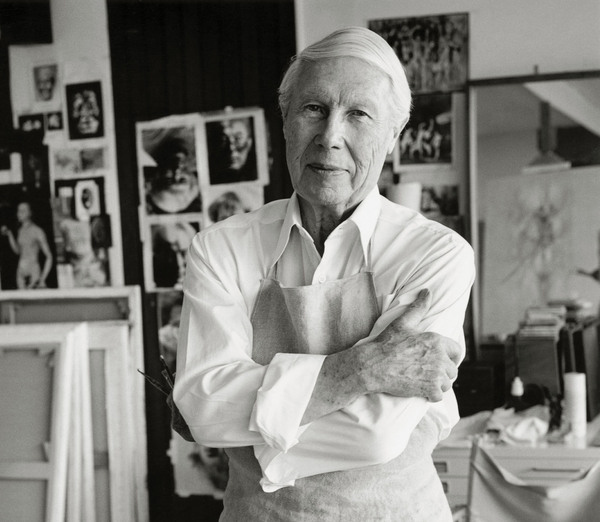 The band has paid tribute to the great expressionist painter Louis Le Brocquy who has died in Dublin at the age of 95.
'From the moment we met him at an Amnesty International event in 1984, our band had a strange intimacy with this giant of the art world - a gentle giant who taught manners to the world around him just by having more of them than anyone else.
'We were fans but he called us friends, starstruck friends were common in his orbit. To so many of us he was the brightest star in the firmament, always there to guide, to encourage, to push you to realise your potential… a bit professorial but that was ok… we behaved like a bunch of students, asking about Beckett, Bacon, Balthus, whoever. He mostly indulged our inquiries. We were, we are, eternally grateful for this education.
'Now the painter that took our breath away as teenagers, the same way Bob Dylan or Patti Smith did, is gone from us but the illumination in the work he has left behind will take some pain out of that loss - and we have his beloved Anne to treasure.'
Bono, The Edge, Adam and Larry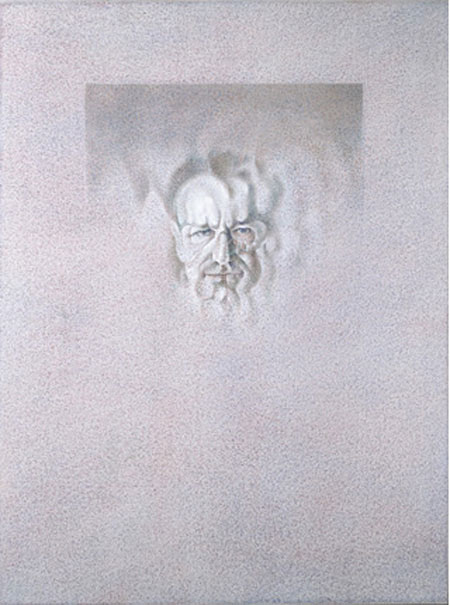 Born in Dublin in 1916, Louis Le Brocquy's work has spanned seven decades with particular accolades coming for his evocative portrait heads of great literary figures, friends and fellow artists including WB Yeats and James Joyce, Samuel Beckett and Francis Bacon and Seamus Heaney and Bono (above).
Discover more about the life and work of Louis Le Brocquy
here
.