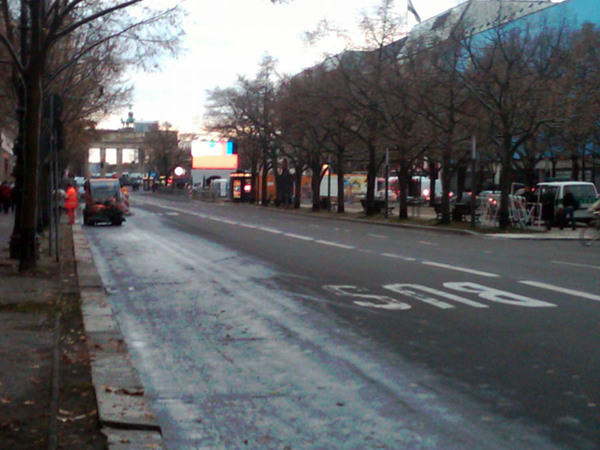 One (first written and recorded in this very city), Magnificent, Sunday Bloody Sunday and Moment of Surrender were all soundchecked ahead of tonight's show.

There was also a guest appearance on Sunday Bloody Sunday... but our lips are sealed.

All the tickets are gone for tonight's set (6.30pm local time) but there is a big screen (hidden behind the trees as shown in our photo) which will be showing the set just by the Gate if you're in town...