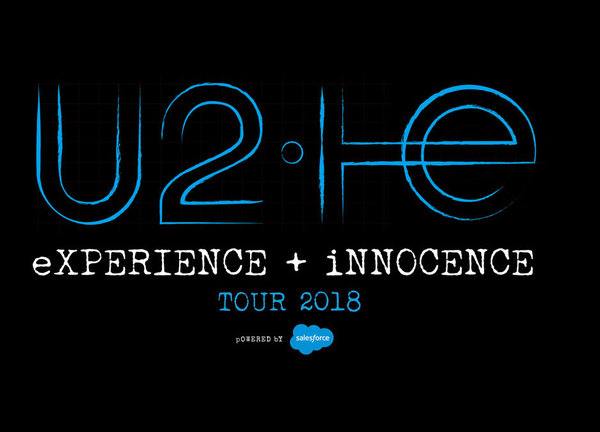 If you're reading this and you're a U2.com subscriber you'll know that in a touring period you get special access to take part in ticket presales.

You may also know that the live concert world has been facing some challenges from scalpers and bots. That's why Ticketmaster have introduced VERIFIED FAN, the latest step in ensuring that tickets get into the hands of real fans, not scalpers or bots.

With tickets for the eXPERIENCE + iNNOCENCE Tour going on sale later this month, the VERIFIED FAN initiative now comes to U2 fans - including U2.com Subscribers.


Subscriber ticket presales for the eXPERIENCE + iNNOCENCE Tour in North America open on Tuesday November 14th, with tickets going on general sale on November 20th.

There are two U2.com Verified Subscriber Presale groups:
1. The eXPERIENCE Group: enter on day 1 of presales (Tuesday, November 14, 10AM local)
2. The iNNOCENCE Group: enter on day 2 of presales (Wednesday, November 15, 10AM PT / 1PM ET - UPDATED)
* See your profile page when logged in for Setup status.

If you're planning to take part in the U2 Verified Subscriber presales, these are the steps you need to take before 10pm ET / 7pm PT on Sunday, November 12th.

All subscribers must login to the Account Info page and take the following steps:

1 - Connect your (North America) Ticketmaster account with your U2.com account. If you do not have a Ticketmaster account, you must create one to move forward and can do so from the Account Info page.

2 - Enter a valid mobile number where you can receive SMS messages. You do not need to enter the country code, be sure to select the correct flag from the dropdown.

3 - Agree to receive SMS messages by clicking the checkbox at the bottom of the form.

Be sure to click 'SUBMIT' once you complete these steps and make sure you see the green "SETUP COMPLETE" icon. .

See our FAQs for additional information.

And of course, once you are confirmed as a U2.com Verified Subscriber you will be entering the presales ahead of all other Verified Fans.

ALTERNATE TICKET ACCESS OPPORTUNITIES
REGISTER FOR THE U2 CITI PRESALE
Open to Citi cardmembers only. Registration closes November 14 @ 10PM PT. Presale begins November 16. Register here.

REGISTER FOR THE U2 ONSALE
Open to everyone. Registration closes November 18 @ 10PM PT. Tickets on sale November 20. Register here.