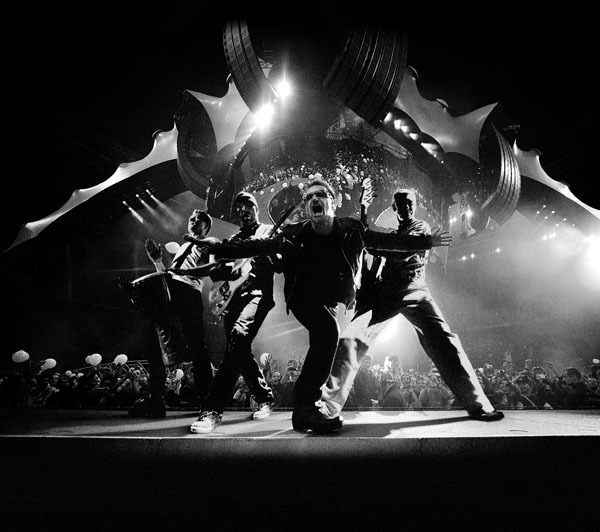 It's the soundtrack of U2360°, the 22 songs were chosen by fans across the world and it's all set for release.
It's a limited-edition, double-live CD. It's called U22 and subscribers to U2.com can start downloading it today...
From All I Want Is You to Walk On, Mysterious Ways to Bad, and Even Better Than The Real Thing to With or Without You this specially commissioned CD set runs to over two hours and is the definitive record of the 360° Tour.
It's presented in a deluxe book of live photos complete with liner notes from Adam Clayton.
Subscribe to U2.com and instantly download FOUR tracks, including 'UNKNOWN CALLER', a bonus track that's not on U22.
On May 30th EIGHT more tracks from the 22 on the double CD will be available to download - and U22 will be in the mail.
Check out the benefits of a
U2.com subscription
... and start downloading these live songs from U2360°