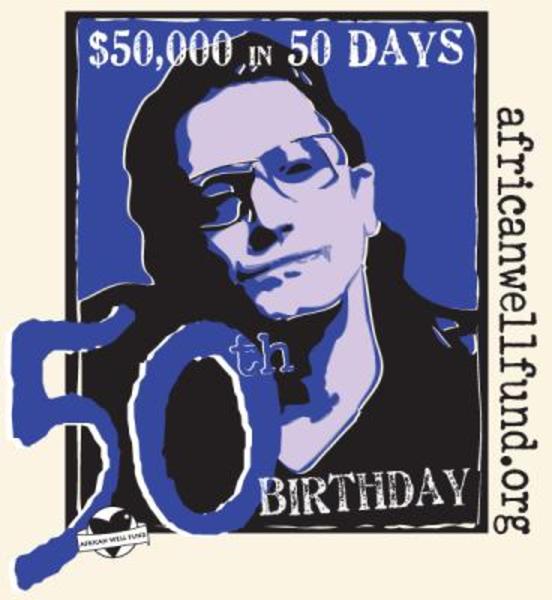 Every year, the U2 fans behind The African Well Fund mark Bono's birthday by raising funds to provide clean water and sanitation in the poorest countries. This year they're aiming to raise $50,000 for a scheme in the Buhera district of Zimbabwe.
As well as taking donations they're also auctioning a limited edition photo by Colm Henry and some tickets for the next leg of the tour.
The Africa Well Fund 'was formed in 2002 by a group of U2 fans inspired by the media coverage of Bono's trip to Africa with Secretary of U.S. Treasury, Paul O'Neill. Struck by the enormous difference that a well can make in the life of a village, we were convinced that raising the money to build a well was an easily achievable goal...'
Read all about it
and make a donation
here.