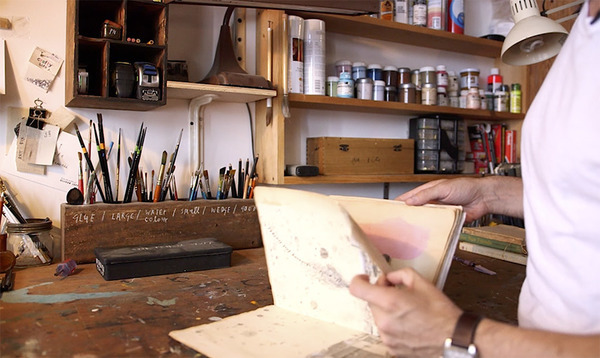 'This is one of the most incredible experiences i've ever been a part of...'
On our U2.com Subscription Site we regularly commission special films, where some of the band's artistic collaborators talk about their work.
Recently we caught up with Oliver Jeffers, visual artist, storyteller and prize-winning children author... and one of the key creatives behind the look of the #U2ieTour production.
Raised in Northern Ireland and now based in Brooklyn, Oliver invited the U2.com team to his studio where he took us through his sketch book and described what it was like when he finally got to see the show in New York.
With the band playing in Ireland, it seemed like a good moment to share the film with Oliver more widely.