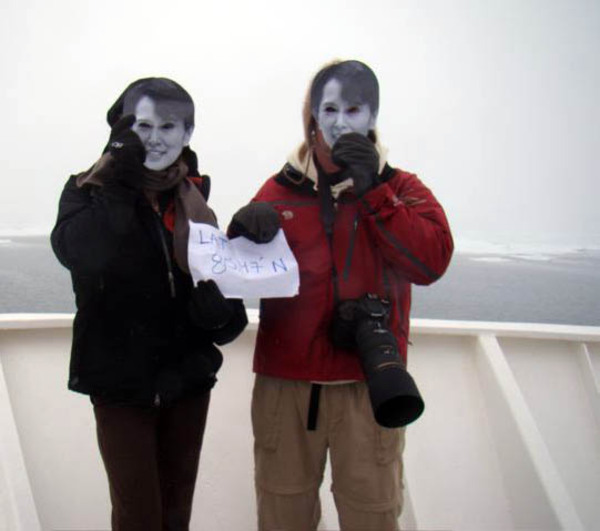 From the Arctic Circle to Zagreb, from Dublin to the Eiffel Tower, you've been emailing Edge photos of yourselves - wearing the Aung San Suu Kyi mask in strange and unusual places.
Check out the ones he's selected so far in our
ASSK MASK GALLERY.
And keep sending them in - Edge is selecting new shots every week. If you've been to the show you know what it's all about, if not, here's the lowdown.
'It's one of those moments in the show which become an emotional highpoint...' Edge talked to us about 'Walk On' and Aung San Suu Kyi when she received the Amnesty International Ambassador of Conscience award earlier this year.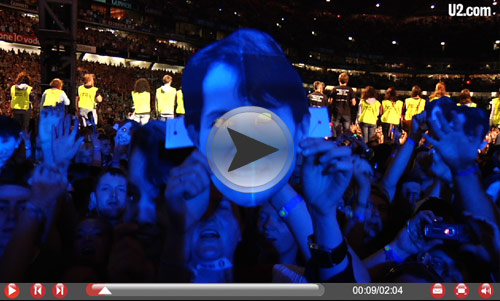 Download your own mask
here.
Send us a photo wearing it in a strange or unusual location - and email it in to us at this address
asskmask@u2.com
(Include your name, location and a couple of lines about where you took it.)