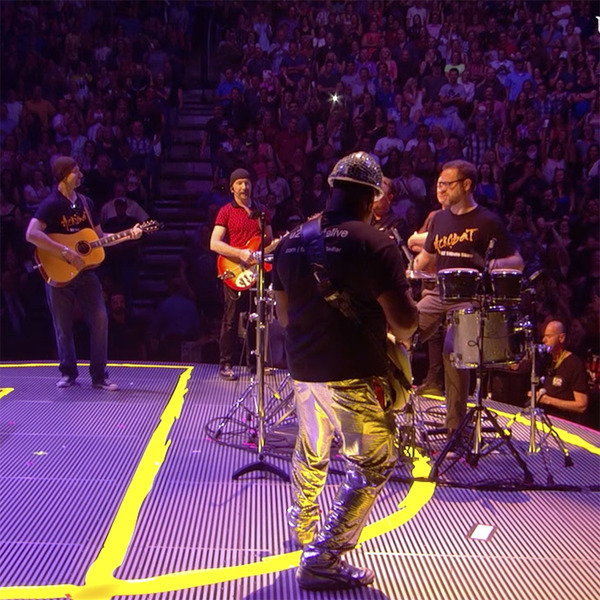 Thanks to everyone who took part in our poll - and to everyone who cast a vote.

Voting has now ended and we'll be in touch with the lucky people who'll be heading to Paris.

If you're in the US or Canada, don't miss the show when it goes out live on HBO on Saturday evening - 9pm ET.

-----

An amazing cast of fans have shared the spotlight with the band across North America and Europe - dancing to Mysterious Ways, playing guitar on Angel of Harlem or Desire or shooting the 'meerkat moment'.

We're flying some of them to Paris for Saturday's show.

Click on any of the dates below and - if they've agreed to take part - you'll see who joined the band that night.

Follow the link and catch their performance.

Then cast your vote for someone you think should be on a plane to Paris this week.

You can vote for five people in total and voting is only open until Wednesday 11th at 1700 Eastern Time.