Second Night in Belfast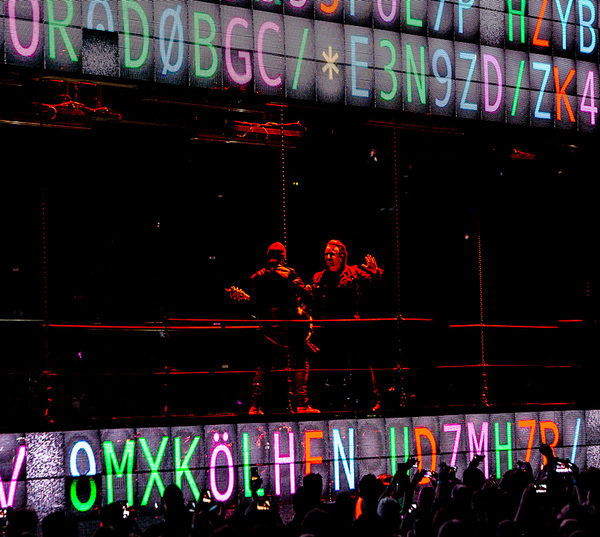 Second Night in Belfast
'It's no secret that the stars are falling from the sky
It's no secret that our world is in darkness tonight.
They say the sun is sometimes eclipsed by the moon
Y' know I don't see you when she walks in the room….'
When & Where
Second and final night, SSE Arena, Belfast, Northern Ireland, October 28th 2018
Set List
'It's no secret that the stars are falling from the sky
It's no secret that our world is in darkness tonight.
They say the sun is sometimes eclipsed by the moon
Y' know I don't see you when she walks in the room….'
Only five shows to go after tonight, but no cruise control from this band. Another blistering performance in Belfast and an audience as pumped and passionate as any on the tour.
'Blessed is Belfast for she is soul music.
Blessed is Cyprus Avenue
Blessed are Ford and Fitzroy
Blessed is the train from Dublin down to Sandy Row
Blessed is the city of Madame George
And blessed is the blue above the Europe we will still share
And may the yellow stars never fall upon our heads
Blessed is Van Morrison, George Best, David Holmes, Lisa Barros d'Sa, Glenn Leyburn, Michael and Edna Longley, Betty Williams, Carolyn Mulholland, Ottilie Paterson...
Blessed is Belfast
Still a great European city...'
Here is the full set list from Belfast 2.
On The Socials
Fans strongly agree that the recent additions of the suite of songs from Achtung Baby (the 'Berlin Suite'?), has added great excitement and energy to this part of show :
@madfl3a (via Twitter) 'This must be one of the most epic segment ever made. It's not a setlist, it's a freakin miracle'
The spoken words from the singer that ground the band and fans alike in each city are received… understood :
@NLBothwell (via Twitter) 'What a performance! Yes there is a train from Dublin to Sandy Row #Bono and I hope it stays that way. @u2 incredible as usual!'
And Sunday night in Belfast… still taking it to church :
@jzcanuck (vi Twitter) 'A special experience of ONE for me last night. A song, a gift, written from a place of disunity - now a stronger prayer of unity - "Do you hear us coming Lord, do you hear us call" with a crowd of united voices. Powerful moment. And we need this now'.
Experience Of The Day
The band stopped to chat with fans and to sign a few things before tonight's the show, captured on our Instagram earlier. Superfan Mark Baker flew in from Canada just for the Belfast shows. 'Were you there last night?' Bono asked him. 'Of course I was there last night', Mark smiled… 'Phenomenal!…You guys are on fire!'.
What Did Macphisto Say?
"What are you looking at Belfast? Haven't you ever seen a Politician before? …Macphisto's devils are taking over… right across the Globe. My kind of people… like 'The Donald'… making America HATE again… even today, this very Election day, or as we call it in Brazil : 'Beelzebub Bossa Nova' - 200 Million people about to have their Carnival turned into military parade, by a man by the name of 'Captain Bossanova'. So many new names… but just one face. Mine."

Were you at the show? Post your reviews and add your photos below.