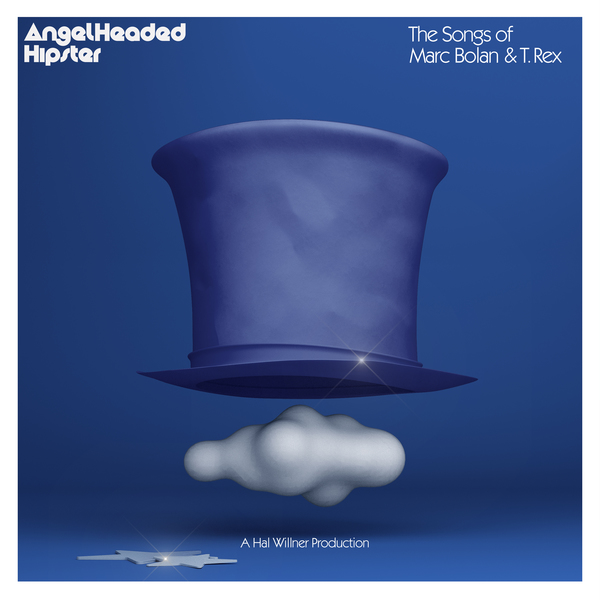 Bang A Gong (Get It On)
The band are among a stellar line up paying tribute to Marc Bolan and T.Rex, on an album produced by longtime friend and collaborator Hal Willner, who died earlier this month.
'AngelHeaded Hipster: The Songs Of Marc Bolan and T.Rex' features MARC ALMOND • DEVENDRA BANHART • BØRNS • NICK CAVE • HELGA DAVIS • ELYSIAN FIELDS • PERRY FARRELL • GAVIN FRIDAY • EMILY HAINES • JESSE HARRIS • JOAN JETT • KESHA • KING KHAN • SEAN LENNON & CHARLOTTE KEMP • MUHL • NENA • MARIA McKEE • FATHER JOHN MISTY • JOHN CAMERON MITCHELL • GABY MORENO • BETH ORTON • PEACHES • TODD RUNDGREN • U2 feat. ELTON JOHN • LUCINDA WILLIAMS • VICTORIA WILLIAMS with JULIAN LENNON
Edge, Larry, Bono and Adam went into the studio with Hal Willner in New Orleans in 2017 to perform Bang A Gong (Get It On). It's a celebration of an artist who was a teenage idol and they're joined on the track by Trombone Shorty and Elton John on piano - almost 50 years after Elton joined Marc Bolan on Top Of The Pops back in 1971.
Bolan's golden era was in the late sixties and seventies when he was the biggest selling singles artist since the Beatles and the electric spark behind Glam Rock. He died in 1977 aged just 29, but his reputation has only grown and this tribute album comes in the year he will be inducted into the Rock n Roll Hall Of Fame.
Sadly it also comes following news of the death of Hal Willner who had a special reputation for creating alchemy with diverse artists. 'One of the greatest music men of all time.' as Edge put it last month, remembering a friend who had collaborated with U2 for twenty years.
Hal had been working on 'AngelHeaded Hipster' for some time, with sessions from New York, Los Angeles and New Orleans, to London, Paris and Berlin. The album features special guests Donald Fagen, Mike Garson, Bill Frisell, Wayne Kramer, Van Dyke Parks and Marc Ribot, with arrangements by Thomas Bartlett, Steven Bernstein, Eli Brueggemann, J.G. Thirlwell and Steve Weisberg.

Over the years Hal had produced celebrated tribute albums to great composers, delivering notable interpretations of the music of Nina Rota, Thelonious Monk, Kurt Weill and Charles Mingus.
Anticipating the release of 'AngelHeaded Hipster' Hal had spoken of why he placed Bolan in that company:
'I became immersed in this artist by listening to everything, talking to Bolan experts & fans, researching his reviews and interviews. And I found that Bolan was hardly ever talked about as a "composer". It was all about what a great rocker he was, how innovative he was, how David Bowie took his essence and Bolan was in his shadow... But I put him in the same pantheon as other composers that I've explored before. So, the concept for the album became to show Bolan as a composer with our typical cast of artists from different worlds that one rarely sees in the same place.'
AngelHeaded Hipster: The Songs Of Marc Bolan and T.Rex will be released on September 4th on BMG. Nick Cave's 'Cosmic Dancer' is released today.
Tracklist:
Children Of The Revolution - Kesha
Cosmic Dancer - Nick Cave
Jeepster - Joan Jett
Scenescof - Devendra Banhart
Life's A Gas - Lucinda Williams
Solid Gold, Easy Action - Peaches
Dawn Storm - Børns
Hippy Gumbo - Beth Orton
I Love To Boogie King Khan
Beltane Walk - Gaby Moreno
Bang A Gong (Get It On) - U2 feat. Elton John
Diamond Meadows - John Cameron Mitchell
Ballrooms Of Mars - Emily Haines
Main Man - Father John Misty
Rock On - Perry Farrell
The Street and Babe Shadow - Elysian Fields
The Leopards - Gavin Friday
Metal Guru - Nena
Teenage Dream - Marc Almond
Organ Blues - Helga Davis
Planet Queen - Todd Rundgren
Great Horse - Jessie Harris
Mambo Sun - Sean Lennon and Charlotte Kemp Muhl
Pilgrim's Tale - Victoria Williams with Julian Lennon
Bang A Gong (Get It On) Reprise - David Johansen
She Was Born To Be My Unicorn / Ride A White Swan - Maria McKee & Gavin Friday