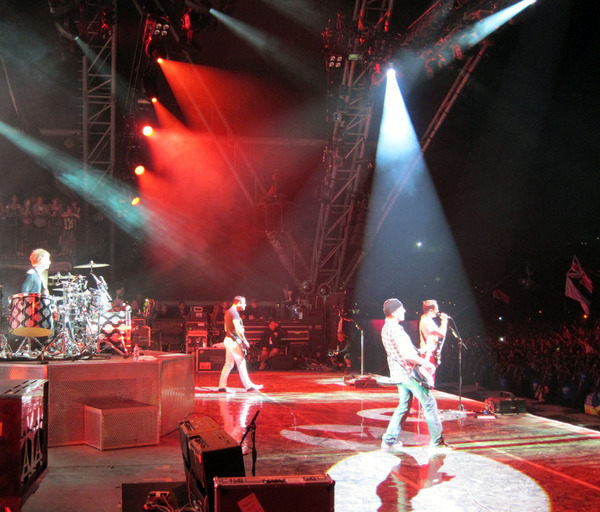 Photo by: Shan Lui
The Edge was the surprise guest of Muse tonight, at the end of a blinding set headlining Glastonbury.
After a pulsating hour-long performance, with the massive audience crowning Muse Kings of Glasto 2010, Edge walked out on stage for the encore - and the opening chords of 'Where The Streets Have No Name'.
'I can't believe this is happening, ' said Matt Bellamy, as Muse and their guest guitarist delivered a sensational cover of the U2 standard, joined by 140,000 festivalgoers on backing vocals.
At one point Bellamy gestured with his hand in the direction of Edge, before bowing low to his pedals in tribute.
A great end to a great set - and a fantastic Glastonbury reception for Edge.