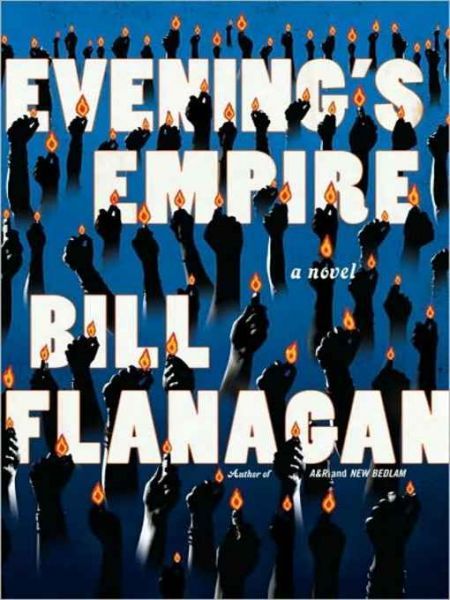 'The Year Is 1967. In England, and around the world, rock music is exploding - the Beatles have gone psychedelic, the Stones are singing 'Ruby Tuesday', and the summer of love is approaching. For Jack Flynn, a newly minted young solicitor at a conservative firm, the rock world is of little interest - until he is asked to handle the legal affairs of Emerson Cutler, the seductive front man for an up-and-coming group of British boys with a sound that could take them all the way...'
Flanagan's novel centres on a British rock manager trying to keep his band together in London in the '60's, in LA in the '70's, in New York in the '80's and across Europe, America and Africa in the years after. Bono's read it and loves it.
'Evening's Empire is an alternative history of the sixties generation that feels truer than what really happened. This is a funny, sad testament to the lost boys who wouldn't grow up.'
Read
an extract
and watch Bill
discussing the novel.
Bill, of course, wrote the compulsively readable 'U2 At the End of the World', after following the band on the Zoo TV tour in the early 90's. Put him together with Steve Lillywhite, who has spent more time in the studio with U2 than, well, anyone... and you're set for a great evening's chat.
So if you're within striking distance of New York on January 21st, head down to Barnes & Noble (Lincoln Triangle, 1972 Broadway) when Steve will be interviewing Bill about the novel... and doubtless letting slip the odd U2 story along the way.
And for the benefit of those who haven't read Bill's 'U2 At The End of the World', some of those of you who have... might like to add a short review below. Thanks!