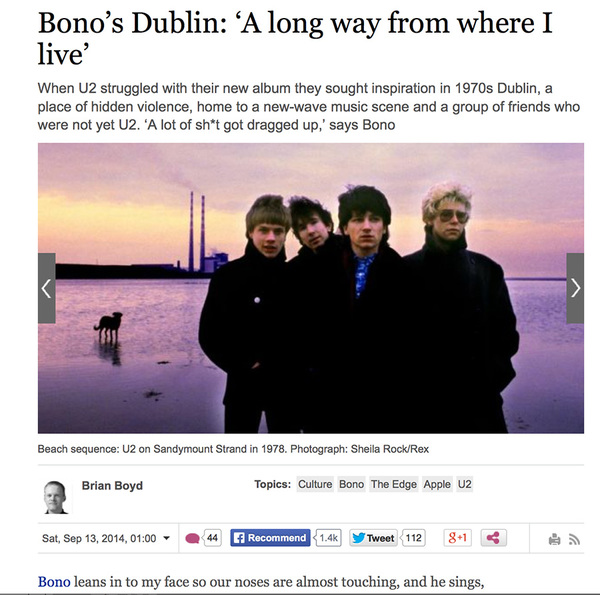 'It's us trying to figure out why we wanted to be in a band in the first place.' Bono and Edge have been speaking to Brian Boyd of The Irish Times about seeking inspiration in 1970's Dublin for the songs on the new album.
Below some highlights -
read the whole interview here.
Bono: 'It's us trying to figure out why we wanted to be in a band in the first place, the relationships around the band and our first journeys – geographically, spiritually and sexually. It was tough and it took years. Put it this way: a lot of sh*t got dragged up.'
Edge: 'As a band we were always either power or noise. But now U2 have so many grey areas. It's no longer power, which is good, or noise, which is bad. You've got to know when it's not happening with us, and the most destructive thing here is to almost get it right.'
Bono: '... I sang like a girl. I was never going to make it as a punk-rock singer or a rock-music singer with my girl's voice... but I found my voice through Joey Ramone, hearing his singing at a gig in Dublin. Joey has a sort of girl's voice as well when he sang – and that was my way in.'