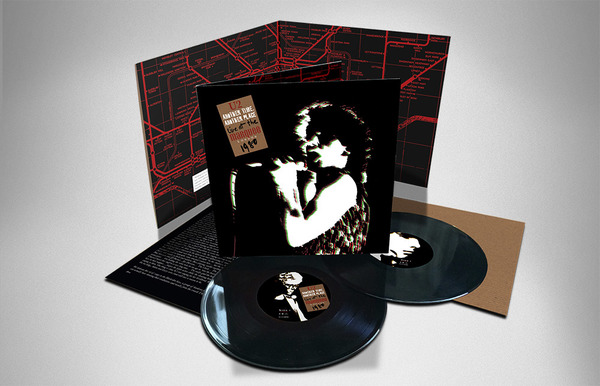 Recorded at London's Marquee Club in 1980, 'Another Time, Another Place' is a rare live set from the days when the band were first taking songs like The Electric Co, I Will Follow and Out of Control on the road in Ireland and the UK.
It's the latest special release for paid U2.com subscribers. Listen to clips of three tracks here.
Digitally remastered and released on double 10" vinyl, this live set is a great companion piece to last year's limited edition publication, North Side Story, documenting the band's Dublin rise in the late 1970's and early 1980's
The live tracks feature on sides 1-3 of the vinyl collection while on side 4, Bono recalls September 1980, and the four consecutive Monday nights that the band played the famous Soho venue.
'The first Monday it was half full, the second Monday nearly full, the third Monday they had to turn people away, the fourth Monday, there were queues round the block, across the road and Wardour Street looked like an A-bomb had landed on it – we thought of it as "The Irish Invasion" – it's incredible what a few hundred people believing in you does for your self confidence…'
Qualifying U2.com subscribers can now also download all ten songs of 'Another Time Another Place'.
Here's the tracklisting.
Side 1
The Ocean
11 O'Clock Tick Tock
I Will Follow
Side 2
An Cat Dubh – Into The Heart
A Day Without Me
The Electric Co.
Side 3
Things To Make and Do
Stories For Boys
Boy Girl
Out of Control
Side 4
'Another Time, Another Place'
- U2 At The Marquee Club, September 1980, by Bono