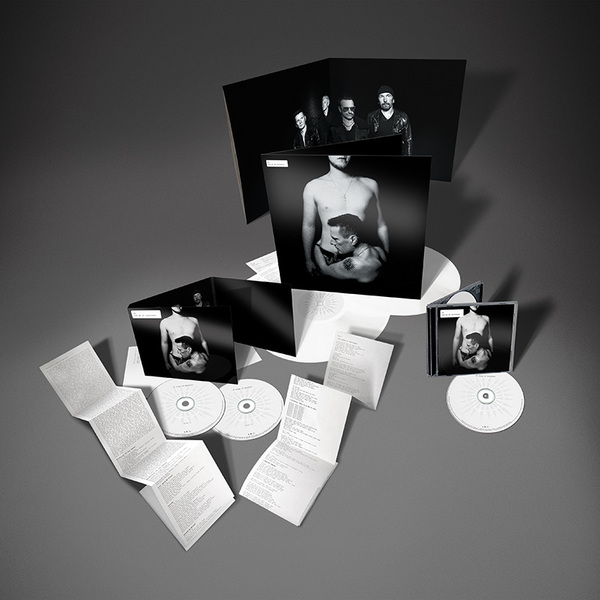 To mark this week's release of Songs Of Innocence on CD/Vinyl - along with bonus tracks, acoustic sessions, hidden songs and special formats - the band are playing some of their new songs on TV and radio stations around Europe.
Last night it was Milan, Italy for the RAI TV show, Che Tempo Che Fa.
Today's physical release of Songs of Innocence comes in three formats which are
available to order here
and through
Island Records
, and
U2.com
(Don't miss the cool bundle offers just launched - Songs Of Innocence Deluxe CD set & T-Shirt ).
Digital Downloads
Google Play (Standard)
Google Play (Deluxe)
Amazon MP3 (Standard)
Amazon MP3 (Deluxe)
Deluxe, 2 CD Format
which comes with 2 x 16 page booklets, the 11 track album on CD1 plus additional tracks on CD2 including a 6-song acoustic session along with Lucifer's Hands, The Crystal Ballroom, The Troubles (Alternative Version) and Sleep Like A Baby Tonight (Alternative Perspective Mix by Tchad Blake).
2 LP 180gram White Vinyl Format
featuring the 11 track album on sides 1, 2 & 3 with bonus track The Crystal Ballroom 12" Mix on side 4.
Single CD Format
with a 24-page booklet along with the 11 track album.