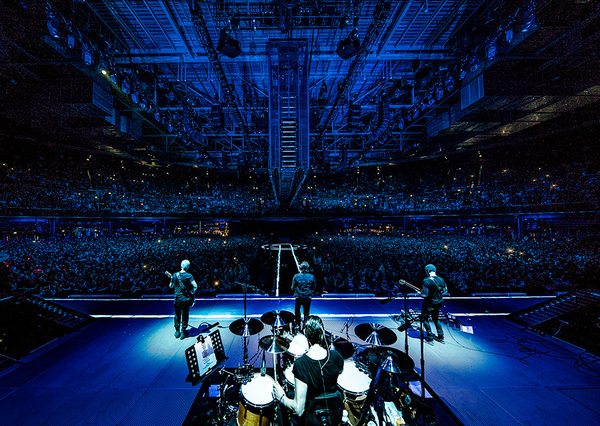 'This is where we live…'
'This is where we live
This is Dublin
And even in the rain we think it's the greatest place on earth…
… Thank you for coming out tonight
The last of our four shows in our home town, the last show in our home town till God knows when
Yeah.. It's a Beautiful Day alright.'
Did the fourth night in Dub top the lot? If you were there you can tell us.
Gloria stayed in the show along with Dirty Day but the night's surprise was Landlady, only the third live performance.
Dublin was blessed. In fact, Dublin is blessed as Bono explained at the end of Get Out Of Your Own Way.
'Blessed is Dublin for she is a broadsheet ballad.
Blessed is the Rocky Road to Dublin
Blessed is Raglan Road, where old ghosts meet
Blessed is the Auld Triangle and the Royal Canal.
Blessed is the corner of Beggars Bush
Blessed is Waxie's Dargle.
Blessed is the Foggy Dew.
Blessed is the city of Luke Kelly and Ronnie Drew
Blessed is the blue above the Europe we share and may the yellows stars never fall upon our heads
Blessed is Dublin a great European city
The Dublin of Shane McGowan, Jim Sheridan, Neil Jordan, Glen Hansard, Robbie Keane, Paul McGrath, Brian O'Driscoll, Katie Taylor, Mannix Flynn, and the Queen of Ireland Panti Bliss….'
More coming up, meantime here's the set list.
What did you think? Were you at the show ? Post your reviews and add your photos here.