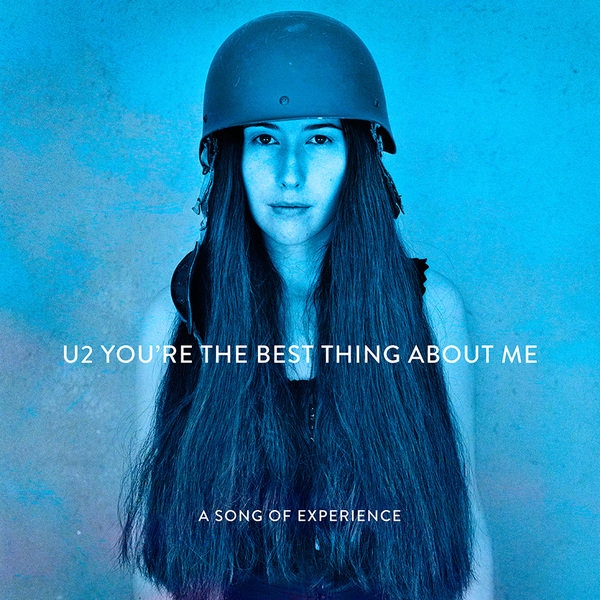 'You're The Best Thing About Me', the first single from the band's highly anticipated 14th studio album, Songs of Experience, is released Sept 6. Listen/Watch Here.


'You're the best thing about me
The best thing that ever happened a boy
You're the best thing about me
I'm the kind of trouble that you enjoy
You're the best thing about me
The best things are easy to destroy…'

The new single features a sleeve image by Anton Corbijn of The Edge's daughter Sian Evans.
Tune in tomorrow evening to see the band perform the song live for the first time on The Tonight Show starring Jimmy Fallon, and if you're a U2.com subscriber, keep an eye out for a special visual art piece coming your way.

The release of the first single, follows a surprise gift to fans last week of The Blackout performance video, another track from the upcoming album.

Songs Of Experience is the companion release to 2014's Songs Of Innocence, the two titles drawing inspiration from a collection of poems, Songs of Innocence and Experience, by the 18th century English mystic and poet William Blake.

While Songs of Innocence charted the band's earliest influences and experiences in the late 1970s and early 80s, the new album is a collection of songs in the form of intimate letters to places and people close to the singer's heart; family, friends, fans, himself.

Songs of Experience will be available on CD, vinyl and digital download, with the release date and pre-order details to be announced soon.