'We hear their heartbeat...'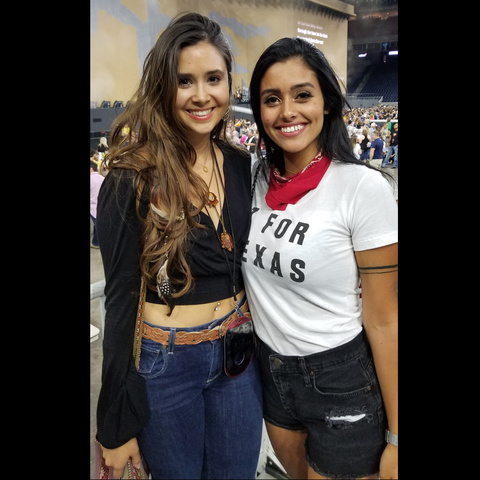 'A time to love our neighbour…'
Some highlights from Houston, night six of #U2TheJoshuaTree2017
When & Where,
Wednesday, May 24th 2017. NRG Stadium, Houston, Texas. Night six of #U2TheJoshuaTree2017
Set List
Opening with New Year's Day, Sunday Bloody Sunday, Pride (In The Name of Love)…but no A Sort Of Homecoming tonight. Here's the set list from Houston.
Social Post
From @claytonskitten: 'Lately, when I hear One, I think of From The Sky Down, and how Mysterious Ways gave birth to this song. #perspective #U2TheJoshuaTree2017'
In The Press
'From the Houston Chronicle: 'The presentation of "The Joshua Tree" began with the entire backing screen filled with brilliant blood-red imagery from the album's artwork and accompanying Anton Corbijn photoshoot, dissolving into the point of view of a driver's making the long distance trek to the titular desert park. The Edge's godhead guitar intro to album opener "Where the Streets Have No Name" brought an audible gasp from the thousands assembled.
There's few things in rock as stunning as The Edge's dive bombing guitar parts from "Bullet The Blue Sky" inside a massive stadium.
That's because the album was built to be played in stadiums and arenas, thanks to the twin touches of producers Daniel Lanois and Brian Eno. There are no minimal emotions across its eleven moody tracks, with themes of love, longing, injustice, paranoia, and the American dream (as seen through the eyes of four earnest Irishmen) making the album a career-definer.'
If You Had To Pick One Song
Miss Syria (Sarajevo) 'Is there a time to love our neighbor / Whether enemy or friend..'
From @atU2: '14-Miss Sarajevo. And the Syrian refugee camp video. Such beautiful imagery, but hard to watch. #U2TheJoshuaTree2017'
What did Bono Say ?
Dedicating One Tree Hill to the people of Manchester: 'All our hearts are with Manchester…so many of our friends in this great city... We are brokenhearted for parents who have lost their children, children who have lost their parents, families torn apart by this senseless horror.
There is no end to grief, that's how we know there is no end to love...
We'll see you again when the stars fall from the sky…'
Top Review on U2.com
Posted by rbb15225: 'A powerful, redemptive, re-energizing and galvanizing night. A reminder that "there is no them, there is only us." The message of inclusiveness, community, and love was the thread throughout the evening. So glad to be a part of it.'
If you were at the Houston show, tell us what it was like. Add your own review and photos on our tour pages here.