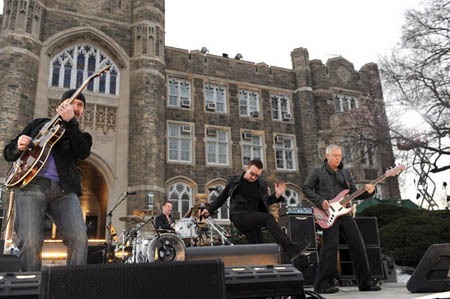 At the end of a week in New York City the band got up at the crack of dawn to play live for the students of Fordham University.
We captured the the moment with our stripped-down camera team... although you may find the sound quality dipping in and out.
If you were there, let us know what it was like.
Watch Breathe