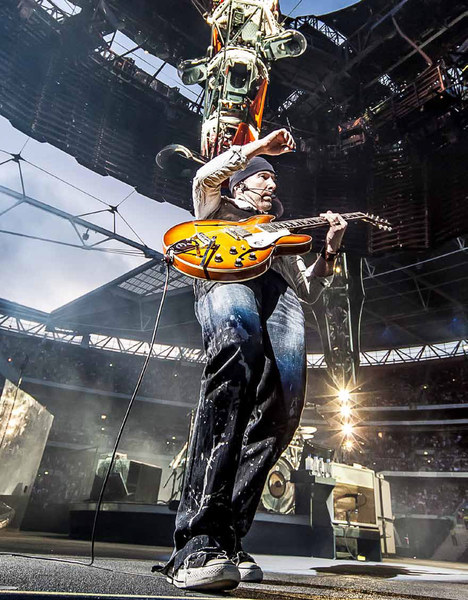 A limited-edition CD that's only available with a subscription to U2.com,
Edge's Picks
comes with
From
The Ground Up:U2.com Music Edition
.
We know it features 15 tracks live from U2360°. But what do we know about the tracks?
We know from the video player on the U2.com home page these last few days that
Electrical Storm
, live from Milan, is one of the tracks.
We know from the audio player on the home page that
New Year's Day
and
Get On Your Boots
are also on the CD. (Some more 'Boots' below.)
We know that when you
subscribe (or resubscribe)
you can instantly download two bonus tracks,
No Line On The Horizon
and
Spanish Eyes
. That rules them out of the 15.
And we can rule out another 22 tracks - the 22 on U22, our earlier CD set from U2360°.
We also hear that each song on Edge's Picks has previously been released as a single or album track.
And (drum roll...) today we can reveal that the CD opens with
Breathe
... and closes with
"40"
.
So what other tracks are you betting will be on
Edge's Picks
? Make your predictions in the comments below.
(You can refresh your memory of what the band were playing on the road between
2009 and 2011 here
.)
Incidentally, as jmcca93 says
here
, 'I need some of Edge's Picks - normal picks don't get the same chime sound.'
So what are Edge's Picks?